Cartoon Club
Level: Kids
Number of Parts: 1
Price for Class: $20.00*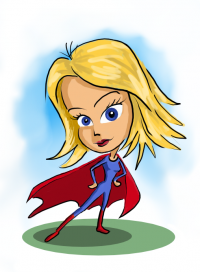 Pow!
Bang!
Thwack!
This is a drawing and painting class for kids between the ages of 8 and 14. We'll start by creating our very own super hero, like Mr Teeth here, or a super heroine, like Miss Hair. Places will be Super-Dee-Dooper-Peter-T-Hooper limited so book now!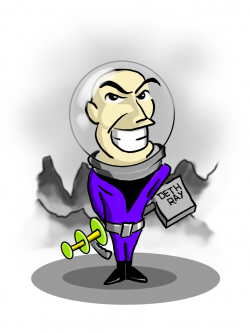 Cartoons are a great way to get kids interested in art. Just a few lines can create something that is instantly recognisable to kids and adults alike, and the simple use of block colours is very quick and works brilliantly :)
If the course proves successful, we'll likely follow up with some others such as super villains - such as Dr. Deth here (and their evil lairs), animals, fantasy creatures and more...
Part 1

We'll focus on a different subject each session, from super heroes and super villains, to dogs and cats, to dinosaurs, aliens, and vehicles. Let's see where our imagination takes us...

Sessions Available

Super Heroes!

6th Mar, 2021 10:00AM

3 days from now

Super Villains!

13th Mar, 2021 10:00AM

10 days from now
Other Information About the Course
No equipment needed. Just bring yourself, we'll provide pens, paper and clipboards.
Payment
Payment is required before the class starts. and can be:
On the day the price will be $25.00 - and places will be alloted on a first come, first served basis. We do not currently have EFTPOS facilities, so cash only please (be advised that there are no ATMs in Arapuni).
By bank transfer - account details will be included in the email you receive upon booking.